Welcome to the First Love Forever Romance Collection Blitz Tour! Be sure to stop by each stop for spotlights and excerpts from the different stories in this collection! Plus you'll get extra entry points for a wonderful Grand Prize! 
Title: First Love Forever Romance Collection
Authors: Erica Vetsch, Suzanne Dietze, Cynthia Hickey, Marcia Gruver, Carrie Fancett Pagels, Martha Rogers, Lorna Seilstad, Connie Stevens and Jennifer Uhlarik
Publisher: Barbour Publishing
Release Date: April 1, 2018
Genre: Historical Romance Fiction
Links*: Amazon | Goodreads | Book Depository | CBD | Itunes
---
A first love is never easily forgotten…
and coming face to face with that person again can be awkward when the heartstrings are still holding on to the "what ifs."
In settings from 1865 to 1910, nine couples are thrown back on the same path by life's changes and challenges. A neighbor returns from law school. An heiress seeks a quick marriage. A soldier's homecoming is painful. A family needs help. A prodigal son returns. A rogue aeronaut drops from the sky. A runaway bridegroom comes home. A letter for aid is sent. A doctor needs a nurse. Can love rekindle despite the separation of time and space?
---
First Things First by Susanne Dietze
1877 – South Texas: Texas rancher's daughter Georgie Bridge mourned when her first love, Ward Harper, left town to study the law, but now he's back—as opposing counsel in a case against her father.
---
A Most Reluctant Bride by Cynthia Hickey
1880 – Ozark foothill ranch: Maggie Spoonmore marries her father's former foreman, Zach Colton in order to salvage her reputation, yet struggles to believe he married her for love and not her inheritance.
---
Weeping Willow by Marcia Gruver
May of 1861 – Port Royal, Virginia: In Civil War Virginia, tables are turned for Willow Bates when Julian Finney, her childhood crush and steadfast defender, returns from the war a broken man in need of rescue.
---
His Anchor by Carrie Fancett Pagels
1894 – Mackinac Island, Michigan: Robert Swaine, a ship captain, returns to Mackinac Island where his first love, Sadie Duvall struggles to support her siblings. Will she anchor him to the island he has vowed to leave behind?
---
After the Ball by Martha Rogers
1910 – Dallas, Texas: Chase Thornton, a wealthy oil man yearns for the life of a cowboy and his first love, Susannah King, but can she trust him to keep his word to leave the city and stay on the ranch?
---
Lighter Than Air by Lorna Seilstad
1900 – St. Louis, Missouri: After Titus Knott crashes his hot air balloon behind Ella Mason's boarding school, he must convince his former sweetheart that his words are true and not full of hot air.
---
In Due Season by Connie Stevens
1901 – Whitley, Kansas: Leah Brown accepts her role of town spinster until Gareth Shepherd unexpectedly steps back into her life. Now she's faced with a choice. Can she forgive the man who jilted her?
---
Heartfelt Echoes by Jennifer Uhlarik
1875—Virginia City, Nevada: A short, urgent letter mentioning his childhood love, Millie Gordon, forces deaf Travis McCaffrey to turn to his estranged birth father for help rescuing the woman he can't forget.
---
Prescription for Love by Erica Vestch
1905 – New Orleans: Erstwhile fiancée Natalie Morrison is the last person Dr. Mackenzie wants as his new nurse, but when an epidemic hits, Phin finds she's come back into his life at the perfect time.
---
ABOUT THE AUTHORS
Susanne Dietze began writing love stories in high school, casting her friends in the starring roles. Today, she's the award-winning author of a dozen new and upcoming historical romances. A pastor's wife and mom of two, she loves fancy-schmancy tea parties, the beach, and curling up on the couch with a costume drama and a plate of nachos. You can visit her on her website, www.susannedietze.com, and sign up for her newsletter for an occasional cheery hello: http://eepurl.com/bieza5
---
Multi-published and Amazon and ECPA Best-Selling author Cynthia Hickey has sold over a million copies of her works since 2013. She has taught a Continuing Education class at the 2015 American Christian Fiction Writers conference, several small ACFW chapters and RWA chapters. She and her husband run the small press, Winged Publications, which includes some of the CBA's best well-known authors. She lives in Arizona with her husband, one of their seven children, two dogs, one cat, and three box turtles. She has eight grandchildren who keep her busy and tell everyone they know that "Nana is a writer".
 TO CONNECT WITH CYNTHIA: website│facebook│twitter
---
Best-selling author Marcia Gruver's southern-comfortable roots lend touches of humor and threads of faith to her writing. When she's not pounding a keyboard, you'll find her clutching a game system controller, riding shotgun on Texas Hill Country treks, or sipping mugs of hot tea on the front porch. Lifelong Texans, Marcia and her husband Lee have five children, thirteen grandchildren, and two great-grandchildren—so far.
 She says:
"God has been good to my family and unerringly faithful, despite the trials of everyday living. I offered Him the wreckage of my life at a very young age, and He graciously accepted. In return, He provides unfathomable love, stalwart protection, peace in place of fear, joy in times of sorrow, and very broad shoulders to lean on. Doesn't that describe the ultimate hero? I wholeheartedly recommend you consider Him and His offer of salvation through His Son, Jesus Christ. You'll be eternally grateful you did."
TO CONNECT WITH MARCIA: facebook
---
Carrie Fancett Pagels is an ECPA bestselling and award-winning author of Christian historical romance. Twenty-five years as a psychologist didn't "cure" her overactive imagination! She resides with her family in the Historic Triangle of Virginia, which is perfect for her love of history. Carrie loves to read, bake, bead, and travel – but not all at the same time!
TO CONNECT WITH CARRIE: website│facebook│twitter
---
Martha Rogers is a multi-published author and writes a weekly devotional for ACFW. Martha and her husband Rex live in Houston, Texas where they are active members of First Baptist Church. They are the parents of three sons and grandparents to eleven grandchildren and great-grandparents to four, soon to be five. Martha is a retired teacher with twenty-eight years teaching Home Economics and English at the secondary level and eight years at the college level supervising student teachers and teaching freshman English. She is the Director of the Texas Christian Writers Conference held in Houston in August each year, a member of ACFW, ACFW WOTS chapter in Houston, and a member of the writers' group, Inspirational Writers Alive.
TO CONNECT WITH MARTHA: website
---
Lorna Seilstad has called Iowa home her whole life. She received her B.S. in education from Lubbock Christian University. After her first child was born, she stopped teaching and became a professional wiper. "I wiped noses, tears, skinned knees, baby's bottoms, and countertops every day. But at naptime, I wrote." Today, she writes historical fiction with a generous dash of humor.
 TO CONNECT WITH LORNA: website│facebook
---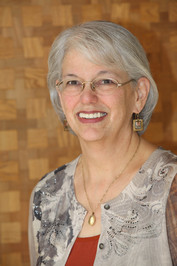 Connie Stevens is an author of historical Christian fiction whose stories reflect God's grace and encourage deeper exploration of His love.
 TO CONNECT WITH CONNIE: website│facebook│twitter
---
Jennifer Uhlarik discovered the western genre as a pre-teen when she swiped the only "horse" book she found on her older brother's bookshelf. A new love was born. Across the next ten years, she devoured Louis L'Amour westerns and fell in love with the genre. In college at the University of Tampa, she began penning her own story of the Old West. Armed with a B.A. in writing, she has finaled and won in numerous writing competitions, and been on the ECPA best-seller list numerous times. In addition to writing, she has held jobs as a private business owner, a schoolteacher, a marketing director, and her favorite—a full-time homemaker. Jennifer is active in American Christian Fiction Writers and lifetime member of the Florida Writers Association. She lives near Tampa, Florida, with her husband, college-aged son, and four fur children.
 TO CONNECT WITH JENNIFER: Website | Facebook
---
Best-selling, award-winning author Erica Vetsch loves Jesus, history, romance, and sports. She's a transplanted Kansan now living in Minnesota, and she married her total opposite and soul mate! When she's not writing fiction, she's planning her next trip to a history museum and cheering on her Kansas Jayhawks and New Zealand All Blacks. You can connect with her at her website, www.ericavetsch.com where you can read about her books and sign up for her newsletter, and you can find her online at https://www.facebook.com/EricaVetschAuthor/ where she spends way too much time!
 TO CONNECT WITH ERICA: Website | Facebook | Twitter | Pinterest
---
GIVEAWAY
(1) Winner will win a prize pack consisting of one print copy of First Love Forever Romance Collection, (1) Print copy of My Heart Belongs in Mackinac Island by Carrie Fancett Pagels (or any other one of her released titles), a pair of handmade earrings (*style subject to change from what is pictured), additional book swag and a $20 Barnes & Noble Gift Card. (Only Gift card open internationally. All items open to US mailing addresses.) To Enter, use the Rafflecopter below. Be sure to stop at every stop on the tour for additional entries.
For the release of First Love Forever Romance Collection, the authors also have a month long giveaway for some awesome prizes shown below. To enter click on the image below.
Reflections from My Bookshelves
*NOTE: This post contains affiliate links.